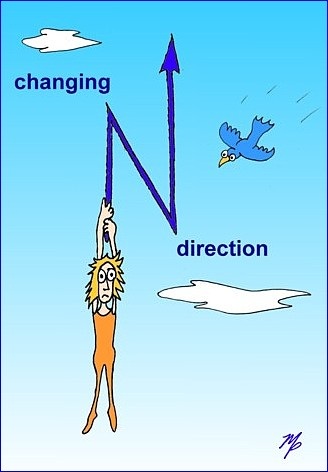 CHOOSING MY REVOLUTION

See that bird revolving high
in a perfect blue sky?

That bird dangles from a string

pulled by what
would be God.

I do know not what--
I only know what I feel:
the pull. But sometimes:
the push. Birds are pulled.
But sometimes we people
must be pushed.

I am on a string--
by whatever god,
I am pulled.

I have chosen
this dangling revolution--

after having
been pushed
to make a choice--

I have chosen
my way.
© 2009 Michael R. Patton go back