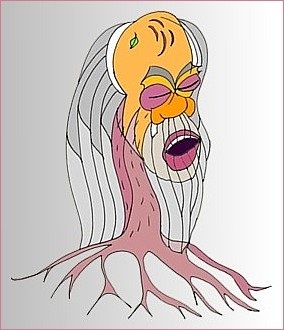 THE FABLE OF THE OLD MAN IN THE TREE

An old man
sitting in a tree
tricked me
into carrying him
across the water.

But by the time
I reached the other side,
that burden on my back...

had vanished.

I have made many more trips,
each time toting
that same old man.
But I canít blame him
for not staying put--
Iím the fool
who keeps
bowing to his request.

However,
I have finally told myself
the secret
of why
I acquiesce:

he is teaching me a lesson--

teaching me
that in time
all the sacrifices
that now weigh me down
will disappear
into the spectral air.
© 2008 Michael R. Patton go back